Breathe with ease

A potent tonic for lung support and respiratory health
What's a tincture?

Tinctures are gaining momentum in the supplement world. But what are they?
What's a tincture?
Tinctures are gaining momentum in the supplement world. But what are they?
Learn about tinctures
Traditional Medicine for Modern Ailments
Herbalist-formulated whole plant medicine based in Spiritual Herbalism, Traditional Chinese Medicine & Ayurveda.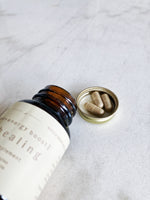 We needed a little pick-me-up...
⚡️ Maca Root. Gotu Kula. Ginkgo Biloba. Cordyceps ⚡️
A dynamic blend of energy-enhancing adaptogenic herbs that improves daily mood and energy while supporting cognitive function and immune health.
All in a capsule.
SHOP MOOD+ENERGY BOOST | $35
Feedback from our community
I had tried several ointments and heat & ice pads for my arthritic knees but to no avail. I tried the Calm Balm and within a day I could feel it working and within two days the stiffness was gone.

Joseph L
This Liver & Skin Detox Vinegar has a real powerful ZING, I take it like a shot in the morning and evenings... My skin has been looking better than it has in years, I'm serious.. Thank you!

Parhelia
My husband and I both work in healthcare.. I am very pleasantly surprised by the effect of Liquid Armour! It is packed with potent flavor and I can feel the elevated energy I have through my day since I have begun taking it.

Elizabeth J
OUR BESTSELLERS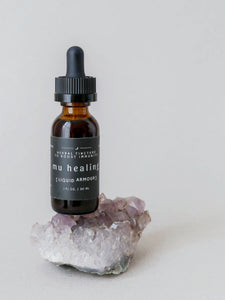 Liquid Armour | Immunity Boost Tincture
A fiery formula with immunity-boosting Reishi Mushroom, Astragalus and Manuka Honey to provide year-round protection for your immune system especially if you're frequently exposed to crowded, public spaces.
$18 | Shop Liquid Armour
Nerve + Pain Relief Capsules
Our Nerve+Pain Relief formula combines restorative herbs to reduce inflammation and treat pain caused by nerve damage -- whether by injury, infection or exposure to toxins.
$35 | Shop Nerve+Pain Relief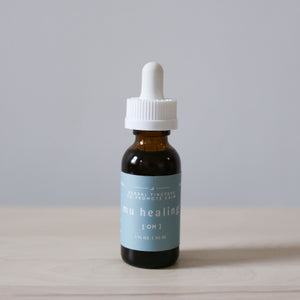 Om | Herbal Tincture for Stress Relief
As if Chamomile, Tulsi (Holy Basil), and Lemon Balm weren't enough of a trifecta to calm your nerves, we've added CBD hemp flower just to seal the deal.
$30 | Shop Om
The Breakdown: Motion Potion Pain Ointment
What makes Motion Potion so potent?
It's our job to investigate each ingredient before creating a product but we think it's important for our customers to do their own research as well.
That's why we've started a breakdown guide for each product to help you get started.
LEARN MORE