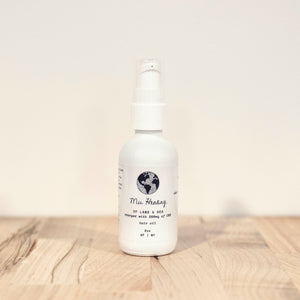 2 oz | 200 mg CBD
Of Land & Sea CBD Hair Oil harnesses the power of sea kelp's regenerative abilities and CBD's essential fatty acids (EHAs) to protect and nourish your hair.
For daily use, spray onto hair before styling for moisture seal and nutrients.
To condition, massage into hair and scalp and leave for 15 minutes (to overnight) before shampooing as usual.
Ingredients:
Full spectrum CBD hemp flower in coconut oil*
Argan oil
Sea kelp
Comfrey
*CBD is non-psychoactive
Warning: this product is intended for external use only.
A gentle reminder to please recycle or reuse your empty containers whenever possible.